Brunel Digital Team 2020/2021
BSc Digital Design BSc Visual Effects and Motion Graphics
A team of passionate final year students organizing the 2020/21 Degree Show. They are responsible for designing an umbrella brand for the exhibition, producing a book containing the work of this year's graduates, creating both online and offline promotional material, as well as organizing various events that rise awareness of our department and drive student engagement.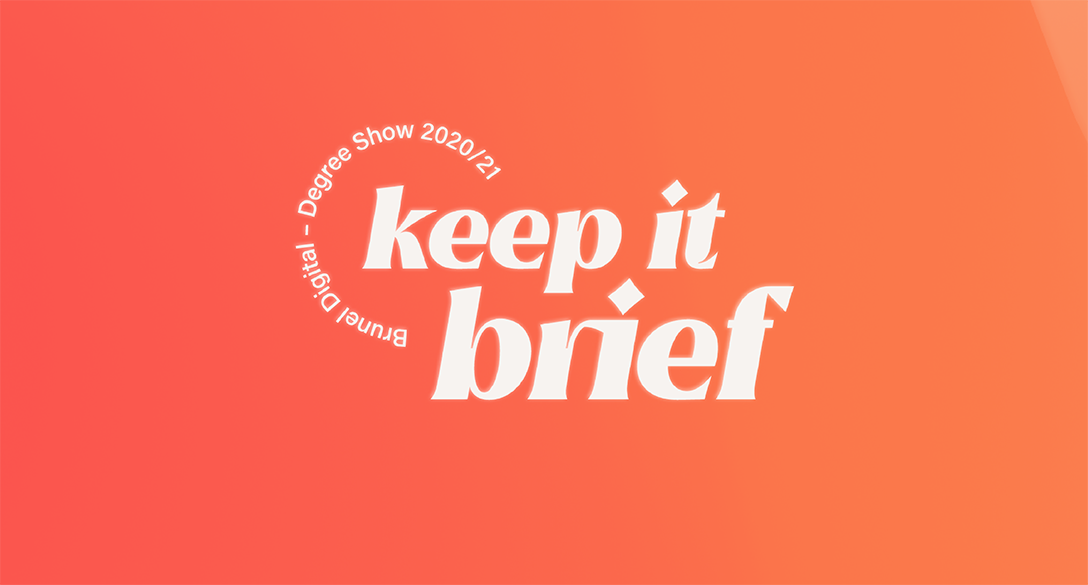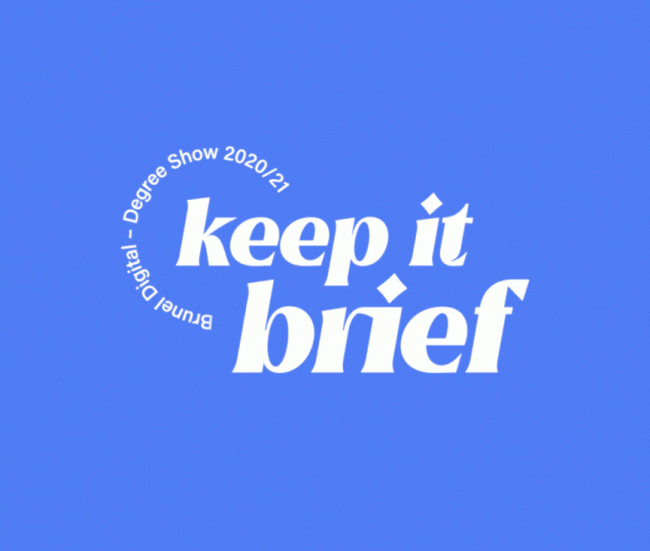 Keep it Brief by Brunel Digital
Brunel Digital is proud to announce the Degree Show 2020/21 brand will launch the 18th Jan at 4:00pm! ✨
We hope to see you there and that you're as excited as we are!
View project